Law
3 Mistakes to Avoid in Building Strong Personal Injury Claims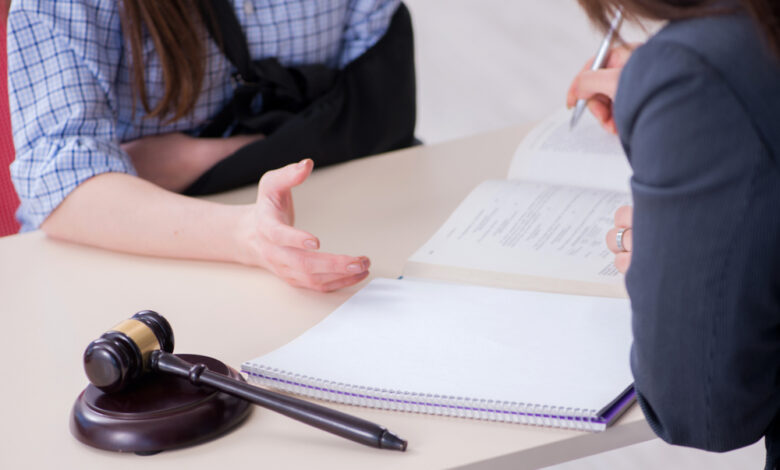 Building a solid personal injury claim is critical to obtaining fair compensation. However, navigating the complex legal landscape can be daunting, and even tiny mistakes can have a significant impact while assessing the size of compensation. If you or your loved ones happen to get into such a situation, read on and learn three common mistakes to avoid. Get a bigger picture of what makes a case compelling and steer clear of pitfalls to secure the compensation you deserve.
1. Delaying Medical Treatment
One of the biggest mistakes is not seeking immediate medical attention right after an accident. Obviously, the most important reason is your health (getting help or reassurance that everything is fine). Still, if the injury is minor, some accident victims delay medical treatment or don't seek medical attention at all. The thing is that this step is essential regarding fair compensation as well – insurance companies and opposing parties may argue that your injuries are not serious or even were caused by something other than the incident.
So, if you or your loved ones get into such a situation, remember that seeking medical attention right away (although you might consider injury minor) establishes a direct link between the accident and your injuries, providing crucial evidence for your claim.
2. Neglecting to Seek Expert Opinions
There is an option to claim compensation yourself, yet expert opinions might significantly impact compensation claim success and compensation size – especially when there are complex personal injury cases. Lawyers specialising in personal injury claims play a crucial role in establishing liability and assessing damages objectively. When consulting with experts, it's way easier to navigate complex legal matters, let alone experienced professionals assess many nuances that might otherwise go unnoticed.
One more thing – accepting a settlement offer without consulting with a personal injury lawyer can result in receiving far less compensation than you deserve. So, even if it would be just a consultation – it's worth it. An experienced attorney ensures the victim understands the full value of a claim, which is essential in negotiating a fair settlement. By the way, some law firms provide services on a No Win No Fee basis, meaning you can get professional help and pay for it only if a case scenario is favourable.
Want to know more about how legal experts can help with personal injury claims or get a consultation? Litkraft Solicitors team shares a lot of helpful information on their website and has specialised solicitors – you can promptly get an expert's opinion from a personal injury lawyer in London (юрист в лондоне), Sheffield or remotely.
3. Failing to Document the Incident & Not Preserving the Evidence
Sounds like an obvious one to mention, but lawyers stress that proper documentation is essential to support a successful claim. So, one of the biggest mistakes is negligence or delay in gathering evidence – for instance, photographs, witness statements, or accident reports. It's crucial to document the accident scene, injuries, and damage to belongings immediately, if possible. Basically, any other relevant details matter as they provide a comprehensive picture of what occurred.
Also, even though it's hard to concentrate on legal matters dealing with health issues, not retaining important documents or failing to record expenses and losses might lead to a weaker claim and less compensation. So, even if that's just a taxi trip to the medical appointment, saving the receipt is wise. Understandable, it might be confusing what details to pay attention to – that's where lawyers' help might do significant work.
Building a solid personal injury claim requires consistency, attention to detail and, ideally, a highly skilled lawyer's knowledge and experience. Promptly seeking medical treatment is vital for both – your or your loved ones' health and the strong case. Consult lawyers specialising in the field, as they can ensure you don't overlook any crucial details that could make a significant difference in the outcome of your case, including collecting evidence. Don't procrastinate taking necessary steps that might protect your rights and secure the compensation you or your loved ones rightfully deserve.