Business
Revolutionising Communication for Small and Medium Enterprises: What are the Options?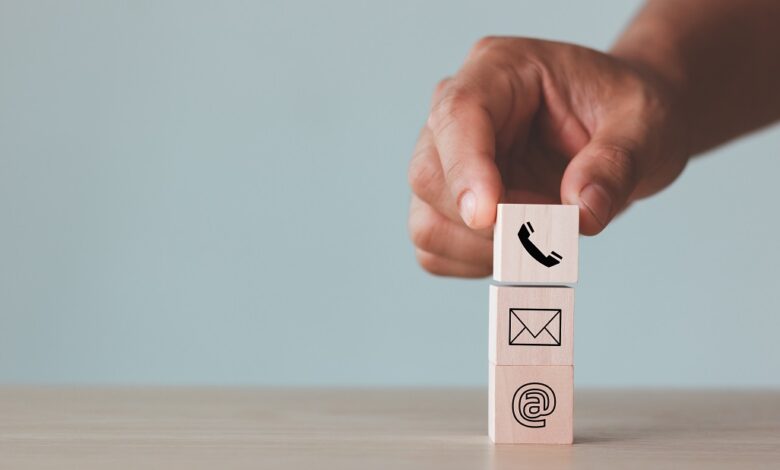 Chapo: Get the best communication options for your business with features to connect callers nationwide and internationally to the most appropriate departmental agents.
Communication within a business is just as important as any part of the whole enterprise. You should ensure that the business is well connected to its customers so that they can get help when needed and get in touch at any time.
Aircall
Aircall is a cloud-based phone system designed for businesses and enterprises. With this service, businesses may manage and set up their phone connection over the internet, doing away with the need for conventional landlines and hardware.
Call routeing, call recording, analytics, connections with customer relationship management (CRM) software and other services are available with Aircall. Teams who need flexible and remote communication capabilities will find it especially helpful.
Key Qualities and Advantages
With various helpful features, Aircall is a cloud-based telephony service designed specifically for businesses. At its core is scalability, which can easily accommodate companies of various sizes. Aircall's internet-centric platform overcomes regional boundaries for businesses embracing remote work, fostering seamless connectivity for scattered teams.
For example, the IVR phone system, which the enterprise provides, synchronises communication and amplifies customer encounters by integrating various CRM tools and platforms. Customers who receive outstanding customer service are 93% more likely to return to a business. In this sense, strong analytics and reporting tools should be available to improve customer service and operational prowess.
The system's expert call routeing, dependent on elements like caller identity and agent availability, guarantees call direction accuracy. Call recording is key in compliance, quality assurance and training. Its feature of worldwide accessibility, strengthened by a cloud-based architecture, enables businesses to develop a global presence. In the end, Aircall provides a simplified and approachable user interface, accommodating a range of technical proficiencies inside the organisational landscape.
Use Cases in the Enterprise
With the aid of CRM integration, it equips customer service representatives with the means of effective call management and historical tracking. It helps sales teams effectively manage customer conversations while recording crucial sales interactions and lead information.
By effortlessly connecting remote teams, Aircall ensures that distance does not limit communication. Through thorough call patterns and agent performance monitoring, its analytical expertise provides businesses with data-driven insights that shape strategic decisions. Assuming a regulatory function as well, Aircall supports compliance efforts by meticulously recording and documenting calls.
Aircall's international numbers and cloud infrastructure enable a wider reach as businesses grow internationally. One upside is that the system is an accessible tool that serves people from a wide range of technical backgrounds thanks to its user-friendly layout. These numerous use cases highlight how flexible and indispensable Aircall is in the fast-paced enterprise market.
The IVR Phone System
The Interactive Voice Response phone system is one of your company's possibilities. The system is crucial for your organisation to provide the greatest customer service and maintain the relationship with its clientele. Due to its versatility in handling various duties and enquiries, this is unquestionably the finest option for your business.
What Does the IVR Phone System Do?
IVR enables callers to browse menus and access particular information or services without overt human assistance by using automated audio prompts and keypad inputs. IVR enhances client experiences and call-handling efficiency by providing a variety of self-service choices.
IVR systems act as virtual butlers, quickly directing callers to the right departments or responding to frequent questions like account balances, order statuses and appointment availability. IVR facilitates transactional operations, such as secure bill payments, fund transfers, order placing and providing information.
IVR's 24/7 accessibility, which enables customers to interact with businesses conveniently, is one of its main advantages. IVR makes the best use of human resources by decreasing the need for live employees to handle simple questions while accelerating problem-solving for more complicated issues. IVR can also offer automated notices, reminders, and surveys for outbound communications.
Final Words
Customer contacts can be revolutionised by integrating an IVR system, which will increase productivity and satisfaction. Businesses can improve their services and save money by providing self-service choices, optimising phone routeing and enabling safe transactions. IVR's crucial role in modernising communication tactics is further highlighted by its constant accessibility, standardised experiences and data collection features, which are advantageous to customers and businesses.
Source
The Hard Truth About Acquisition Costs (and How Your Customers Can Save You) (hubspot.com)