Home
Your Simple Home Guide to the Types of Door Locks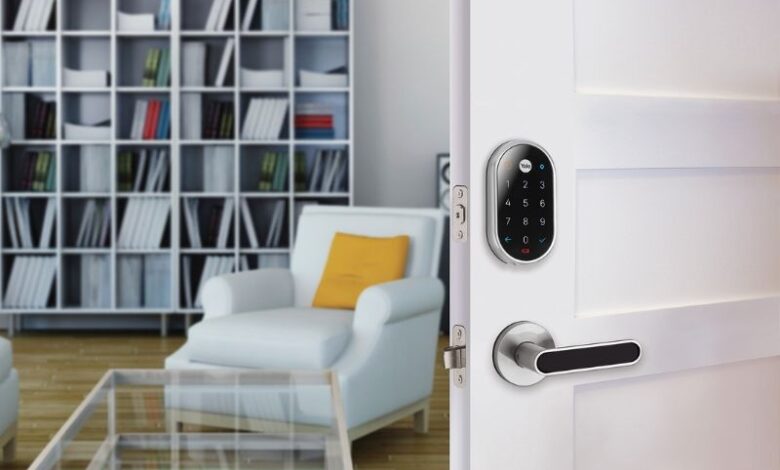 There are many different types of door locks at home to choose from; it can get a bit confusing. Not to worry though, with this simple guide you can easily know and identify the most common ones on the market nowadays.
This is extremely beneficial whether you are choosing one for your new home, updating old ones, or trying to know which ones are already fitted when you're seeking discounts on home insurance. Check out the guide below.
5-Lever Mortice Deadlock
This is the most standard type of deadlock, which is usually fitted on wooden doors. It allows for the door to be locked from either side with a key and you can even use the same key on multiple doors in your home with the same type of lock. A 5-lever mortice lock is fitted inside the material itself of the door with a total of 5 levers, as opposed to being on the surface.
You can easily identify it by looking at the faceplate; it will have the number of levers printed on it. A 5-lever mortice lock is most commonly used for front doors and external back doors. Additionally, these types of locks for doors have a night latch for added security, usually mounted on the inside.
5-Lever Mortice Lock Conforming to BS-3621
The mechanism of this lock is the same as the standard 5-lever mortice lock but with the added advantage of adhering to official British Standards (BS)-3621. So, what does that actually mean? The lock is simply tested against theft methods like picking or drilling which means it's ultimately more secure than the standard lock.
Same as the standard lock, to identify if you already have this one installed or when you're buying a new one, the British Standard kitemark should be engraved clearly on the faceplate with the number of levers in the lock.
Key-Operated Multi-Point Locking System
As the name suggests, a key-operated multi-point locking system firmly bolts the door into its frame via multiple locks which are positioned at various locations in the door. All locks close or open at the same time by the turn of a key.
This type of locking mechanism with multiple locks usually at the top, bottom, and center of the door means a very high level of security. It covers every possible weak point in your door no matter what it's made of. This lock is most commonly found in modern homes with UPVC doors installed on the patio or front door.
Furthermore, while you might think this type of locking mechanism is complicated, it's actually not. These locks require only one cylinder, which you can easily upgrade anytime you want and you can make it so you have one key to enter multiple doors inside your home that have this lock.
Smart Locks
With the world quickly heading towards automation, the demand for smart locks is increasing. Smart locks are keyless entry locks connected to your smart device via bluetooth or Wi-Fi. You can unlock them remotely or using a combination/fingerprint.
The most important thing to consider if you decide to install a front door smart system at home is continuously upgrading your passwords and software to avoid any hacking possibilities. In addition, such systems are battery-operated so make sure they don't die out because you could get locked out or the door doesn't lock properly.
You can call a 24/7 emergency locksmith if any issues like that happen no matter what lock you have. The locksmith will be available quickly to you and assist as needed.
Do you live in Islington and are looking for a local locksmith? Now you can contact a locksmith Islington specialist to help you install or repair locks, among many other services.
This guide offers you the most common types of door locks in the UK. Now you can identify them and decide which is the perfect fit for you.